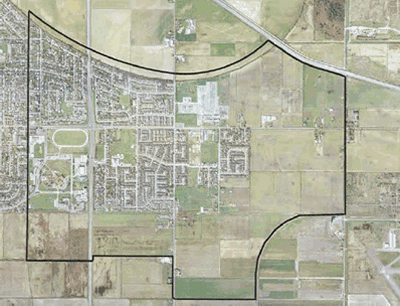 edge STUDY AREA: EAST LADNER, DELTA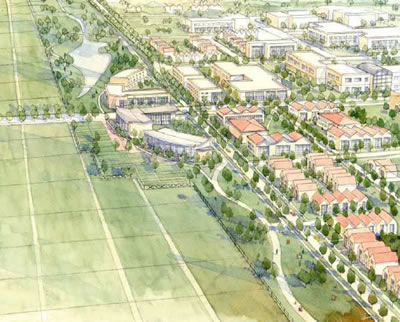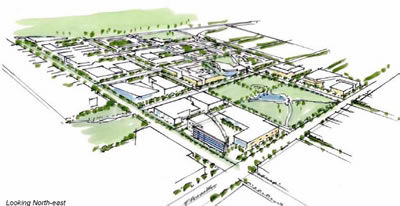 GOOD & PLENTIFUL jobs CLOSE TO HOME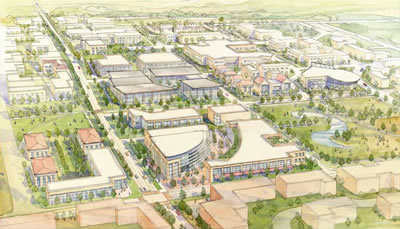 DIFFERENT housing TYPES


MIXED USE corridors ACCESSIBLE TO ALL


FIVE MINUTE walking DISTANCE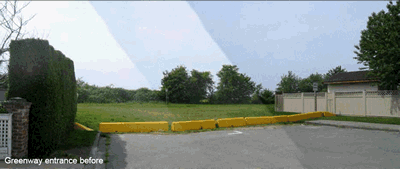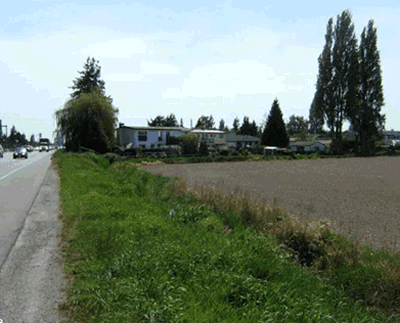 ACCESS TO natural AREAS AND PARKS


LIGHTER, GREENER, CHEAPER, SMARTER infrastructure
CASE STUDIES
Edge:
East Ladner, Delta

The East Ladner Edge charrette is a collaborative planning and design exercise for illustrating a 50-year vision of how sustainability principles and designs could be realized in the East Ladner study area, with a specific focus on the design of the agricultural-urban edge.
>> EAST LADNER EDGE CHARRETTE
DESIGN BRIEF [DOWNLOAD]
edge: existing conditions
East Ladner is located on the eastern portion of the larger Lander community, bisected by Hwy 17 and Hwy 10. The area is situated on alluvial soils on the Fraser River floodplain, and drains via pumps, dikes, and floodgates. The community is surrounded by rich farmland and ALR, with a desire for healthy rural / residential interfaces.
edge: 50 year VISION
Facilitate and implement a vision of a complete and sustainable East Ladner community which
will:
• Have a vibrant Civic Centre District;
• Integrate, capitalize on, and add value to the edges of selected urban land uses with agricultural and natural areas where appropriate, while respecting their unique needs and functions;
• Support compact communities through infill and strategic edge development to resist
developing into surrounding agricultural lands.
• House 1900 new residents by 2050;
• Support between 1620 and 1650 new jobs by 2050;
GOOD & PLENTIFUL jobs
CLOSE TO HOME

1.

Civic Centre Revitalization:
• Capitalize on wasted space
• Community Heart
• 1620-1650 new jobs (approx. double)


2.
Civic Centre as a social and cultural hub:
• New Civic uses: Theatre, Museum, open space
• Gateway to Community, transit exchange: Looking North-east

3.

Employment diversity:
• Commercial, institutional
• Extended hospital & care facilities
• Mixed-use corridors along main streets
• Home-based businesses, above- garage spaces
• Small retail "farm market" opportunities

1.

Civic Centre Housing Opportunities:
• Mixed-use apartments (200 uph); 870 new units
• Ground-oriented rowhouses and medium-density residential (90-100 uph); 1250 new units

2.
Redevelopment Opportunities:
• 340 new units throughout single
family areas.
• Townhouse units
• Subdivision with coach houses
and rear-lane access.

MIXED USE corridors
ACCESSIBLE TO ALL

1.

Highway 17 and Ladner Trunk Road transformed:
• Locally-serving, 4 lane route
• Vibrant Gateway intersection, connectivity
• Jobs, housing, transit stops along Route 17 and Ladner Trunk Road

2.
Connectivity throughout:
• Preserved key farming corridors
• Safe, multimodal, accessible paths with at-grade crossings over Route 17 connects previously divided community

FIVE MINUTE walking DISTANCE

1.

Integrated multi-modal network:
• Pathways, greenway boulevard and
trail network

2.
Street interconnectivity:
• Cul-de-sacs transformed into walkable grid; neighbourhoods reconnected

ACCESS TO natural AREAS AND PARKS

1.

Edge Paradigm 1:
• Fine-grain, low-intensity agricultural parcels interface with adjacent front-facing residences

2.
Edge Paradigm 2:
• Vegetated greenways with multi-modal pathways along large agricultural lots

3.

Edge Paradigm 3:
• Development within a 300-metre wide urban edge-management zone funds compatible uses with the abutting 300-metre agricultural edgemanagement
zone

4.

Edge paradigm 4:
• Controlled higher density urban rural transition zone development "pockets" along the agricultural edge connected with compact neighbourhoods
• Capture of percentage of value increase is used to improve productivity of urban rural transition zone and support small scale, local agriculture.

LIGHTER, GREENER, CHEAPER, SMARTER infrastructure

1.

Street Systems:
• Narrowed roads and connected street grid with greenway and street trees.


2.
Energy Efficiency:
• District heating system for Civic Centre.

3.

.Green Systems:
• Park and wetland within Civic Centre
• Connected ditches maintained throughout